This bedroom is currently undergoing a "makeover": I'm adding custom wood storage units to accommodate the many books, clothes and stuff that otherwise would just "float around", changing wall art displays, adding a new headboard, window treatments, lighting fixtures and bedding.
The wall above has undergone a makeover. To create a larger display of art in a short amount of time and budge t
(1-2 days, including hanging)
, I bought 9 square black metal frames from A.C.Moore, plus 9 12" by 12" off white thick paper (until I order proper matting). The prints are mostly black and white versions of family pictures.

Next on the list is buying a tufted headboard. I like this one:
Here are pictures of a mirrors I'd like to place over the bed: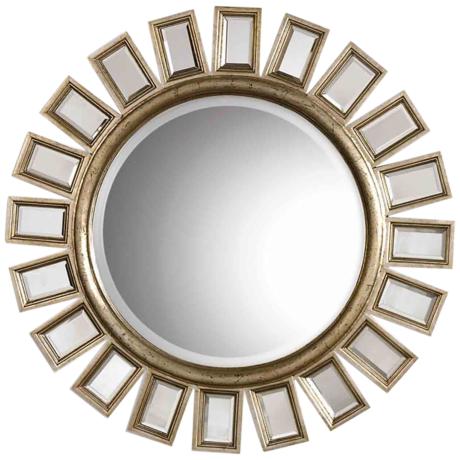 Woven shades I might use for the windows.
Soon I will be posting pictures of the north facing wall where I placed a custom wall storage unit.
If you'd like help with color, redesigning or decorating your own home, contact me @
vered@veredrosendesign.com